June 2010
Monthly Archive
Posted by Jonathan Goodman on 17 Jun 2010 | Tagged as: Alumni, Professional Profiles
Thankfully Bernard had many more interesting things to say than I had prepared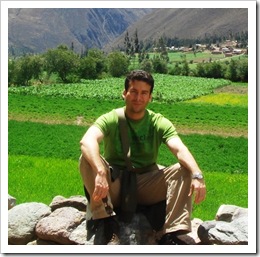 questions to ask… I'll get better as we go I promise!
A few follow-up questions I missed: 1) Why isn't Peru Bernard's favorite soccer team? 2) What kind of art does he like to collect? 3) Just how did he break his arm anyway?
For answers to these questions, you'll have to ask Bernard himself.
Please enjoy our second Iota Alumni Profile.
Bernard Schleien (Pledge – Spring 94)
After graduating with a major in history, he founded Latin America For Less in 2001 and has ever since devoted his professional life to building memories of Peru and Latin America for all. He has learned that there is much more to life than the ever so constant work day, and is one of seven founding members of Peru Futbol – a Peruvian NGO that aims to bring thousands of Peruvian children out of poverty, while instilling values through the teachings of soccer. Bernard has a love for Peru (especially Cuzco), like so many, and finds it extremely gratifying at the end of each day that he is able to sell something that he truly believes in. He has lived in Cuzco for 6 months, and goes there at least 4 times a year. Other interesting factoids about Bernard: Seinfeld fanatic, Cienciano del Cuzco soccer club team rooter, independent rock music, biking, creative writing, cooking and eating out, micro-brewed beer (beer builds better brothers).
Comments Off on Bernard Schleien, Living More for Less
Posted by Jonathan Goodman on 02 Jun 2010 | Tagged as: Alumni, Professional Profiles
This evening, I had the pleasure of interviewing my long time friend and pledge brother Raheem Sarcar via Skype.
Inspired by the initiative and social media entrepreneurship of Raheem, this post kicks off what I hope will become an enduring and valued series of "Professional Profiles" of Iota Chapter alumni.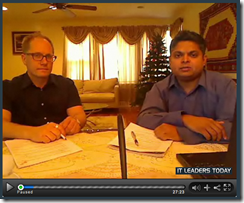 In this recording, you'll get the story of Raheem's name change straight from the source. It's a really cool story – something this PB was really glad to learn. You'll also learn about Raheem's work in IT and his new social media project, IT Leaders Today (http://itleaderstoday.com/).
This audio recording a.k.a. "podcast" runs about 16 minutes. It's basically unedited. Today's storms in North Texas caused a lost connection you'll notice about five minutes into the interview. Enjoy and please post your comments, feedback, and ideas for future alumni profiles.
Raheem Sarcar (pledge class – Spring 95) is a systems administrator at a non-profit in New York City. In his spare time, he runs a website about leadership and management in information technology called IT Leaders Today (http://itleaderstoday.com). His interests include technology, entrepreneurship and travel. He can be reached at raheemm1@yahoo.com.